The Heritage Apartments at Draper
11715 South State Street #100, Draper, Utah 84020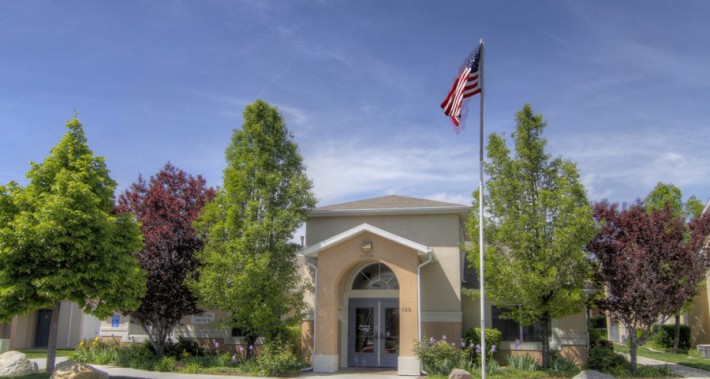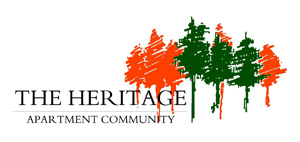 Come Home to The Heritage
Welcome to The Heritage Apartment Community, where convenience and affordability are just the beginning. The Heritage features comfortably designed and specially appointed one, two and three bedroom apartment homes ideal for your active lifestyle. Enchanting views add sparkle to our community. We invite you to compare us with other apartment communities.
These quality garden apartment homes offer a wide range of amenities which add to the convenience and comfort. From central heating and air conditioning to private balconies and patios, The Heritage is a place where you can make yourself at home.
The Heritage is ideally located within minutes of South Towne Mall, schools, parks, ski resorts and easy freeway access to downtown Salt Lake City or the Orem/Provo area.
Commuting will be a breeze and entertainment will be a pleasure!
Call today. Make The Heritage your next home. We would love to have you!
| | | | |
| --- | --- | --- | --- |
| Apartment Size: | 716 Sq. ft | Rent: | $424 - $825* |
| Bedrooms: | 1 | Bathrooms: | 1 |
| Private Balcony: | YES | Storage Closet: | NO |
| Refrigerator: | Varies | Gas Stove: | YES |
| Microwave: | NO | Garbage Disposal: | YES |
| Dishwasher: | YES | Walk-in Closet: | YES |
| Central Heat & A/C: | YES | Individual Water Heater: | YES |
| Laundry Hookups: | YES | Pets Allowed: | YES |
| Security Deposit: | $300 | Pet Deposit: | $200 + $100 One-Time Fee |
| Application Fee: | $25 | Pet Rent (monthly): | $25 |
* MAY BE INCOME RESTRICTED

View Floor Plan
| | | | |
| --- | --- | --- | --- |
| Apartment Size: | 887 Sq. ft | Rent: | $757 - $975* |
| Bedrooms: | 2 | Bathrooms: | 1 |
| Private Balcony: | YES | Storage Closet: | NO |
| Refrigerator: | Varies | Gas Stove: | YES |
| Microwave: | NO | Garbage Disposal: | YES |
| Dishwasher: | YES | Walk-in Closet: | YES |
| Central Heat & A/C: | YES | Individual Water Heater: | YES |
| Laundry Hookups: | YES | Pets Allowed: | YES |
| Security Deposit: | $300 | Pet Deposit: | $200 + $100 One-Time Fee |
| Application Fee: | $25 | Pet Rent (monthly): | $25 |
* INCOME RESTRICTED

View Floor Plan
| | | | |
| --- | --- | --- | --- |
| Apartment Size: | 910 Sq. ft | Rent: | $757 - $975* |
| Bedrooms: | 2 | Bathrooms: | 1 |
| Private Balcony: | YES | Storage Closet: | NO |
| Refrigerator: | Varies | Gas Stove: | YES |
| Microwave: | NO | Garbage Disposal: | YES |
| Dishwasher: | YES | Walk-in Closet: | YES |
| Central Heat & A/C: | YES | Individual Water Heater: | YES |
| Laundry Hookups: | YES | Pets Allowed: | YES |
| Security Deposit: | $300 | Pet Deposit: | $200 + $100 One-Time Fee |
| Application Fee: | $25 | Pet Rent (monthly): | $25 |
* INCOME RESTRICTED

View Floor Plan
| | | | |
| --- | --- | --- | --- |
| Apartment Size: | 917 Sq. ft | Rent: | $757 - $999 |
| Bedrooms: | 2 | Bathrooms: | 2 |
| Private Balcony: | YES | Storage Closet: | NO |
| Refrigerator: | Varies | Gas Stove: | YES |
| Microwave: | NO | Garbage Disposal: | YES |
| Dishwasher: | YES | Walk-in Closet: | YES |
| Central Heat & A/C: | YES | Individual Water Heater: | YES |
| Laundry Hookups: | YES | Pets Allowed: | YES |
| Security Deposit: | $300 | Pet Deposit: | $200 + $100 One-Time Fee |
| Application Fee: | $25 | Pet Rent (monthly): | $25 |
| | | | |
| --- | --- | --- | --- |
| Apartment Size: | 1,103 Sq. ft | Rent: | $1,068 - $1,150* |
| Bedrooms: | 3 | Bathrooms: | 2 |
| Private Balcony: | YES | Storage Closet: | NO |
| Refrigerator: | Varies | Gas Stove: | YES |
| Microwave: | NO | Garbage Disposal: | YES |
| Dishwasher: | YES | Walk-in Closet: | YES |
| Central Heat & A/C: | YES | Individual Water Heater: | YES |
| Laundry Hookups: | YES | Pets Allowed: | YES |
| Security Deposit: | $400 | Pet Deposit: | $200 + $100 One-Time Fee |
| Application Fee: | $25 | Pet Rent (monthly): | $25 |
* MAY BE INCOME RESTRICTED

View Floor Plan
| | | | |
| --- | --- | --- | --- |
| Year Built: | 1998 | Lot Size: | 8.60 Acres |
| Total Units: | 152 | Buildings / Floors: | 19 / 2 |
| Storage Units: | N/A | Elevator: | NO |
| Carports: | 144 | Garages: | 34 |
| Open Parking Spaces: | 120 | Handicap Spaces: | 7 |
| Laundry Facility: | YES | Pool and Spa: | YES |
| Playground: | YES | Recreational Room: | YES |
| Library: | NO | Gym: | YES |
| Resident Kitchen: | YES | Gated Community: | NO |
| Resident Garden: | NO | Pet Friendly: | YES |
| Activity Program: | NO | On-Site Management: | YES |
| Weekly Shuttle: | NO | Sewer: | INCLUDED |
| Water: | INCLUDED | Trash: | INCLUDED |
Within 2 miles of Draper Wetland Park & Jordan River/Dr O Roi Hardy Park
Within 3 miles of Draper City Park & Jordan Riverfront Park
Within 1 mile of Draper Peaks Shopping Center
Within 2 miles of South Towne Center
Close to South Towne Expo Center (3 mi) and Rio Tinto Stadium & S.L. County Fairgrounds (4 mi)
Within 0.25 miles of Cowabunga Bay water park
Within 3 miles of Dimple Dell Fitness and Recreation Center
Canyons School District - Crescent School (K-6), Mount Jordan M.S. (7-9), Jordan High (10-12)
Within 3.5 miles of Salt Lake Community College (Miller Campus)
Within 0.1 miles of Lone Peak Hospital
Within 1.5 miles of TRAX station for Route 701 – Blue Line (Kimballs Lane Station)
Within 2.5 miles of TRAX station for Route 750 – Frontrunner (Draper station)
Easy access to I-15 (0.5 mi) and conveniences of S. State Street
Within 20 miles of ski resorts (Snowbird, Alta)
Within 20 miles of downtown Salt Lake City and within 30 miles of Provo
Community Pictures
Apartment Unit/Home Pictures
Floorplan Images
Site Plan