Coppertree Apartments at Magna
8733 West Coppertree Lane, Magna, Utah 84044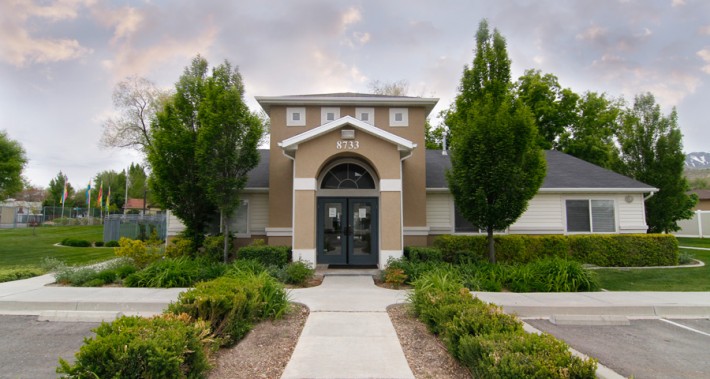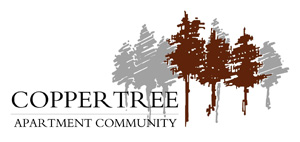 Come Home to Coppertree
Nestled on the south side of the golf course in Magna, the Coppertree Apartments is just off 2700 south. The property offers spacious floor plans at exceptional pricing. The community has a beautiful clubhouse featuring a resident lounge with a fireplace, an exercise/fitness room, and fully equipped kitchen. Adjacent to the community clubhouse is a sparkling pool and spa along with convenient laundry facilities. Incredible landscaping, a children's playground and covered parking are more bonuses for living at Coppertree. Each building in the community houses only eight individual homes, with extra efforts made during construction to ensure soundproofing and energy efficiency.
This multi-family community offers something for everyone, from first time renters, to single parents, to retired veterans. Our goal is to provide a quality home at an affordable price. The location, within the heart of the Historical District of Magna, offers a short commute to either the airport or Salt Lake City with great, easy freeway access via I-201.
Coppertree is another premiere property that offers affordable pricing to income qualifying households. The construction and development of this community was made possible through Utah Housing Finance Agency's Low Income Housing Tax Credit Program with additional funding coming from Salt Lake City Home Fund.
| | | | |
| --- | --- | --- | --- |
| Apartment Size: | 896 Sq. ft | Rent: | $756 - $1,090* |
| Bedrooms: | 2 | Bathrooms: | 1 |
| Private Balcony: | YES | Storage Closet: | YES |
| Refrigerator: | YES | Gas Stove: | YES |
| Microwave: | NO | Garbage Disposal: | YES |
| Dishwasher: | YES | Walk-in Closet: | YES |
| Central Heat & A/C: | YES | Individual Water Heater: | YES |
| Laundry Hookups: | YES | Pets Allowed: | YES |
| Security Deposit: | $1,000 | Pet Deposit: | $300 + $100 One-Time Fee |
| Application Fee: | $25 | Pet Rent (monthly): | $25 |
* INCOME RESTRICTED

View Floor Plan
| | | | |
| --- | --- | --- | --- |
| Apartment Size: | 925 Sq. ft | Rent: | $756 - $1,090* |
| Bedrooms: | 2 | Bathrooms: | 1 |
| Private Balcony: | YES | Storage Closet: | NO |
| Refrigerator: | YES | Gas Stove: | YES |
| Microwave: | NO | Garbage Disposal: | YES |
| Dishwasher: | YES | Walk-in Closet: | YES |
| Central Heat & A/C: | YES | Individual Water Heater: | YES |
| Laundry Hookups: | YES | Pets Allowed: | YES |
| Security Deposit: | $1,000 | Pet Deposit: | $300 + $100 One-Time Fee |
| Application Fee: | $25 | Pet Rent (monthly): | $25 |
* INCOME RESTRICTED

View Floor Plan
| | | | |
| --- | --- | --- | --- |
| Apartment Size: | 1,105 Sq. ft | Rent: | $1,420 - $1,531* |
| Bedrooms: | 3 | Bathrooms: | 2 |
| Private Balcony: | YES | Storage Closet: | NO |
| Refrigerator: | YES | Gas Stove: | YES |
| Microwave: | NO | Garbage Disposal: | YES |
| Dishwasher: | YES | Walk-in Closet: | YES |
| Central Heat & A/C: | YES | Individual Water Heater: | YES |
| Laundry Hookups: | YES | Pets Allowed: | YES |
| Security Deposit: | $1,200 | Pet Deposit: | $300 + $100 One-Time Fee |
| Application Fee: | $25 | Pet Rent (monthly): | $25 |
* INCOME RESTRICTED

View Floor Plan
| | | | |
| --- | --- | --- | --- |
| Year Built: | 2003 | Lot Size: | 5.79 Acres |
| Total Units: | 88 | Buildings / Floors: | 11 / 2 |
| Storage Units: | N/A | Elevator: | NO |
| Carports: | 88 | Garages: | N/A |
| Open Parking Spaces: | 81 | Handicap Spaces: | 7 |
| Laundry Facility: | YES | Pool and Spa: | YES |
| Playground: | YES | Recreational Room: | YES |
| Library: | NO | Gym: | YES |
| Resident Kitchen: | YES | Gated Community: | NO |
| Resident Garden: | NO | Pet Friendly: | YES |
| Activity Program: | NO | On-Site Management: | YES |
| Weekly Shuttle: | NO | Sewer: | INCLUDED |
| Water: | INCLUDED | Trash: | INCLUDED |
Within 1 mile of Magna-Copper Park & Pleasant Green Park
Within 2 miles of various dining, shopping and grocery locations
Within 0.5 miles of Copper Golf Club and 4 miles of Rocky Mountain Raceway
Within 1.5 miles of Magna Fitness & Recreation Center
Granite School District - Magna School (PK-6), Brockbank J.H. (7-9), Cyprus High (10-12)
Within 0.5 miles of Magna Library
Within 0.5 miles of UTA Bus Stop (Route 35M)
Easy access to Bacchus Hwy (0.5 mi) and Hwy 201 (1.0 mi)
Within 15 miles of downtown Salt Lake City
Community Pictures
Apartment Unit/Home Pictures
Floorplan Images
Floor Plan 2A
Floor Plan 2B
Floor Plan 3
Site Plan