Parkwood Apartments at Yorba Linda (55+)
4075 Prospect Ave, Yorba Linda, California 92886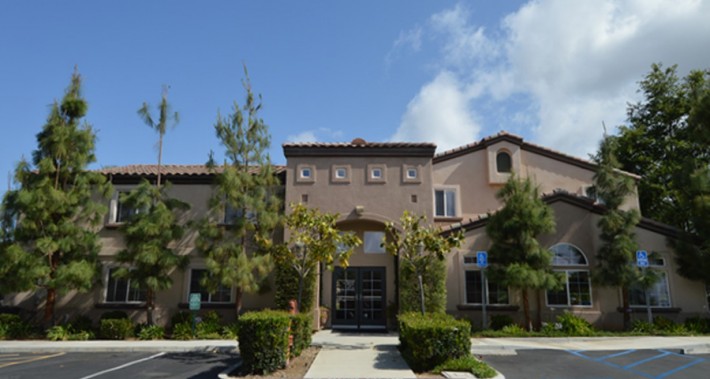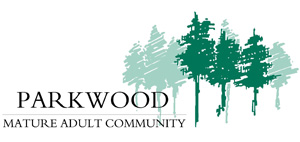 Come Home to Parkwood
Featuring Active Adult Living for 55+
Located in one of the most prestigious areas of Orange County, our picturesque community PARKWOOD APARTMENTS provides a warm and welcoming environment with an apartment home and a myriad of social "fun" activities.
Whether your interests range from relaxing by our sparkling pool with new friends, to enjoying a game of Bingo in the clubhouse, or exploring the nearby entertainment centers, you will experience a stimulating and carefree lifestyle.
Add a new dimension to your life by making PARKWOOD APARTMENTS your new home. We would love to have you!
| | | | |
| --- | --- | --- | --- |
| Apartment Size: | 632 Sq. ft | Rent: | $1,127 - $1,530* |
| Bedrooms: | 1 | Bathrooms: | 1 |
| Private Balcony: | YES | Storage Closet: | YES |
| Refrigerator: | YES | Gas Stove: | YES |
| Microwave: | NO | Garbage Disposal: | YES |
| Dishwasher: | YES | Walk-in Closet: | YES |
| Central Heat & A/C: | YES | Individual Water Heater: | YES |
| Laundry Hookups: | NO | Pets Allowed: | YES |
| Security Deposit: | $1,200 | Pet Deposit: | $300 + $100 One-Time Fee |
| Application Fee: | $30 | Pet Rent (monthly): | $25 |
* INCOME RESTRICTED (55+)
| | | | |
| --- | --- | --- | --- |
| Apartment Size: | 819 Sq. ft | Rent: | $1,339 - $1,824* |
| Bedrooms: | 2 | Bathrooms: | 1 |
| Private Balcony: | YES | Storage Closet: | YES |
| Refrigerator: | YES | Gas Stove: | YES |
| Microwave: | NO | Garbage Disposal: | YES |
| Dishwasher: | YES | Walk-in Closet: | YES |
| Central Heat & A/C: | YES | Individual Water Heater: | YES |
| Laundry Hookups: | NO | Pets Allowed: | YES |
| Security Deposit: | $1,400 | Pet Deposit: | $300 + $100 One-Time Fee |
| Application Fee: | $30 | Pet Rent (monthly): | $25 |
* INCOME RESTRICTED (55+)
| | | | |
| --- | --- | --- | --- |
| Year Built: | 2005 | Lot Size: | 4.63 Acres |
| Total Units: | 101 | Buildings / Floors: | 6 / 2 |
| Storage Units: | 34 (fee) | Elevators: | NO |
| Carports: | 24 (fee) | Garages: | N/A |
| Open Parking Spaces: | 92 | Handicap Spaces: | 6 |
| Laundry Facility: | YES | Pool and Spa: | YES |
| Playground: | NO | Recreational Room: | YES |
| Library: | YES | Gym: | NO |
| Resident Kitchen: | YES | Gated Community: | YES |
| Resident Garden: | YES | Pet Friendly: | YES |
| Activity Program: | YES | On-Site Management: | YES |
| Weekly Shuttle: | YES | Sewer: | INCLUDED |
| Water: | INCLUDED | Trash: | INCLUDED |
Within 2 miles of Veterans Park, George J Koch Park & Tri-City Park
Within 3 miles of Carbon Canyon Regional Park
Close to Craig Regional Park (4 mi) and Yorba Regional Park (6 mi)
Within 2 Miles of Brea Union Plaza & Imperial East Shopping Center
Within 4 Miles of Brea Mall and East Lake Village Center
Within 4 miles of Brea Downtown
Within 4 miles of Fullerton Arboretum
Within 1 mile of Yorba Linda Community Center & 2 miles of Brea Sports Park
Within 4 miles of California State University Fullerton
Within 1.5 miles of The Richard Nixon Library & Museum
Within 0.5 miles of St. Jude Heritage Medical Group & 1.5 miles of Placentia-Linda Hospital
Convenient to OCTA bus service
Easy access to Hwy 57 (3.0 mi) and Hwy 91 (4.0 mi) and conveniences of Imperial Highway (0.1 mi)
Within 10 miles of Disneyland & Anaheim sporting events
Within 30 miles of the Beach Cities
Community Pictures
Apartment Unit/Home Pictures
Floorplan Images
Floor Plan 1
Floor Plan 2
Site Plan